ARTIST STUDIOS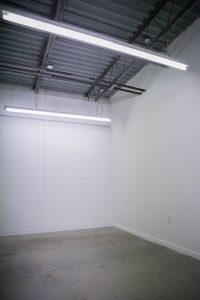 Artist Studio at Merseles Studios
Open artist studio (TBA)
Artist studio spaces available for rent in downtown Jersey City. Studios apart of Merseles Studios Gallery and the larger Jersey City Theater Center complex. Next door to the much anticipated White Eagle Hall. Merseles Studios is located along restaurant row, in the prime downtown area.
– Free Wifi
– Secure building
– 24 Hour Access
– Location in Downtown
– 13 foot ceilings
– Slop Sink
– Utilities included
– Shared Bathroom with Slop Sink
To schedule an appointment for more info contact: rentals@jctcenter.org
Rental requirements: Jersey City Theater Center cannot hold spaces without a signed lease and deposit. Deposits are 1 1/2 months of the rental.
CAPACITY
Merseles Studios has 10 artist studios ranging from 150-500 square feet each that are available from time to time and a 2,000 square feet black box theater that fits 49 people and available for private events as well such as theater, lectures, film screening, photo shoots, private parties, etc.
White Eagle Hall has a capacity of 400 seated theater style, 800 standing or 150-190 seated banquet style. A balcony level with beautiful views flanks the inner perimeter of the hall that may be used for extra seating. Please click here more information on renting White Eagle Hall.
DOWNTOWN JERSEY CITY
Jersey City Theater Center is located at the heart of Downtown Jersey City in the Village Neighborhood. Along the way from Grove Street PATH along restaurant row is the pedestrian plaza as well as a great variety of incredible restaurants and shops. Jersey City is known for being the most diverse city in the country. One of the most incredible things that you will see in Jersey City is a huge commitment to arts and culture; many events are hosted in downtown JC all year long.
TRAVEL & PARKING
Jersey City Theater Center is located in the heart of Jersey City, nestled between two easily accessible NYNJ PATH train lines at Journal Square (JSQ) and Grove Street. Once off the Grove Street PATH stop, it is a quick walk along Restaurant Row on Newark Avenue to our venue. There is some street parking in the area and we can also recommend a valet service at your request.
---
Frequently Asked Questions
BOOK AN EVENT OR RENT A STUDIO